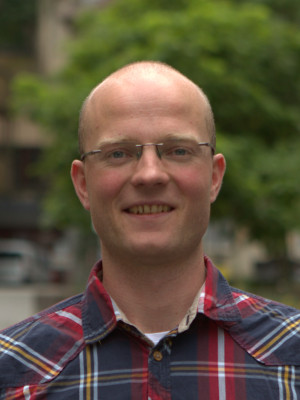 Overview
Welcome! I'm a research scientist at Bosch Center for Artificial Intelligence (BCAI). Before that, I was postdoc and PhD student at Max Planck Institute for Intelligent Systems.
Interpretable multiagent machine learning: I conduct research in machine learning, game theory and causal inference, aiming to understand and improve interaction between multiple agents and their environment, in areas such as mobility.
Selected publications:
Coordinating users of shared facilities via data-driven predictive assistants and game theory. (2019). UAI. [Slides.]
I work towards transfer of research to innovative applications, and, at the same time, transfer of problem formulations that are relevant for society back into research. This poses interesting challenges due to the diversity of stakeholders and structures involved.
Quick links: all publications, contact, Google Scholar, GitHub. The remainder of this web page can be navigated by the menu above.
News
Learning game-theoretic models of multiagent trajectories using implicit layers at AAAI 2021:




Neural learning combined with game-theoretic reasoning – check out our AAAI 2021 paper: "Learning game-theoretic models of multiagent trajectories using implicit layers".


[Posted on 2020-08-17. Updated on 2021-01-01.]

PhD position available on machine learning and game theory at Bosch:




A combination of machine learning and multi-agent aspects lies at the core of a wide range of methods and theories that aim to address major societal challenges: from highly automated driving over shared mobility, urban congestion pricing and decentralized power generation to foundations in data-driven game-theoretic mechanism design. At the Bosch Center for AI, we have a new PhD thesis vacancy whose goal is to distill promising and general research questions from these areas, and answer them.


[Posted on 2020-01-10. Updated on 2021-01-25.]

Our paper at UAI 2019 combining machine learning and game theory for resource efficient collective systems:




Our paper "Coordinating users of shared facilities via data-driven predictive assistants and game theory" got accepted for an oral presentation at the UAI 2019 conference! The talk will be on Thursday 25th July in the afternoon. Here are the slides.


[Posted on 2019-07-20. Updated on 2019-10-02.]